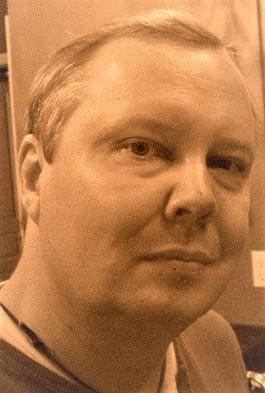 Craig has a varied background that reads like some novel fiction characters. Craig has over 11 years' experience in the treasure industry representing numerous treasure recovery companies, including working on permitting, and admiralty claims. Craig wanted to create a treasure recovery company from lessons learned from other companies. His background includes being a Deputy Sheriff for 5 years, 20 years as an Army Reserve Officer, and 21 years as an attorney. He has acted as counsel to over 50 public companies and large-scale investors. Craig has been a public company CEO two times before for SEC fully reporting companies, besides being a director for numerous companies.  He currently represents some 8 public companies before the SEC and other forums. With over 100 jury trials in complex narcotics, conspiracy, white-collar area, international contracts, and numerous securities cases, he has also authored over 50 appeals. Mr. Huffman has appeared in courts around the country, and recently argued before he Nevada Supreme Court. Mr. Huffman received his B.A. from the University of Tampa with three majors in History, Pol. Sci. and Military Science, and his J.D. from Stetson University College of Law (cum laude). Craig has attended four major Army Officer Courses as a Field Artillery Officer and JAG officer, as well as numerous law enforcement training academies and courses, including hostage negotiation, sex crimes, and numerous others. Craig became a member of the Masonic order at age 25 as well as receiving the Field Artillery St. Barbara's Medal for outstanding abilities as an artillery officer.  Craig matriculated for a Masters Degree in Military History.
Kane Fisher has been involved in treasure recovery and finding since childhood, with his famous father, Mel Fisher. Over 50 years Kane has been involved in the recovery of wrecks including the most valuable shipwreck in U.S. history the Spanish galleon Nuestra Senora de Atocha, which has valued recoveries of over approximately $700 million dollars. Kane has been involved in dozens of wreck site finds and recoveries off Florida and responsible and involved for an estimated over $1 Billion in wreck recoveries, not just off Florida, but throughout the Caribbean. Other recoveries include being involved with more the rich finds of the Santa Margarita, a sister ship of the Atocha lost in the same storm of 1622.
"I am proud to be part of the team with TSR, and know that my history, and my everyday goal is a love for finding treasure. I'm bringing that as a team member, and will use all my experience, contacts, knowledge and abilities to this Company," said Kane Fisher. "I live by the motto I learned from my father 'Today's the Day' and am bringing that every day to TSR. I thank Craig Huffman, President and Founder of TSR for this opportunity to grow and make this something special."
"Kane Fisher is one of the most valuable personalities and expertise that any treasure search and recovery company could have. With his experience and success, we have been able to not only conduct new searches, but also acquire a great amount of treasure and artifacts that we will show in the future," said Craig A. Huffman, President and Founder of TSR.
TSR has partnered with Greg Bounds and his Goldhound Treasure Company. Captain Bounds has been in the sunken treasure salvage business for over 14 years, having worked some of the most renowned shipwreck discoveries in modern history, including the Atocha and Santa Margarita, both off Key West. Among other major finds in his career, Captain Bounds was responsible for discovering millions in treasures in a single day off the Santa Margarita, including fine pearls, rare gold broaches, and over 30 feet of solid gold chains, all preserved for nearly 400 years in their sunken hiding spots. Bounds has spent the majority of his professional salver years as a Captain for the legendary Mel Fisher. Working with TSR as a partner he one of the most successful sunken treasure hunter ever. 
Blake has over 30 years of global leadership, executive-level business development, and strategic management experience with a driving passion for leading the development and evolution of innovative and emerging technologies.
His areas of expertise include Marketing, Strategic Sales and Planning, Business Planning and Strategy, Advisory Economic Development, Public and Media Relations, & Community and Customer Relations Management
Bringing in over $100Million in total sales generated thru startup and enterprise environments.